How do I edit my existing White/Black lists?
Mail Settings

Login to Mail Settings

and then click Spam Management.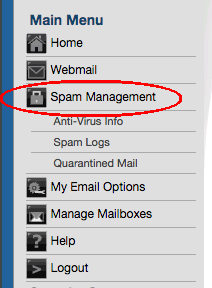 Select the list you want to edit. Available lists are Subject Black List, From Black List, From White List:
If you need help editing the White/Black lists click on the

next to each item while you are logged into the Mail Settings.